Welcome to the Online Catalog of Eastern Christian Publications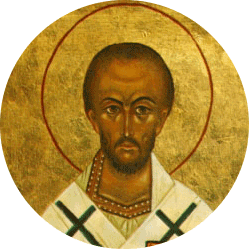 ECPublications is a book publishing company located in Fairfax, Virginia, USA that specializes in producing and distributing books dealing with the
Eastern Christian Churches
, both Catholic and Orthodox. We also provide a forum, through our Eastern Churches Journal publication, for ecumenical dialogue within the various Eastern Christian Churches.
This catalog
is divided into several categories of books, which may be ordered online by credit card or by sending orders to our office by check or credit card.
Search for a product
Using the search form below, you can type a word to find books or audio/visual products on this website.
Purchase with Confidence

Eastern Christian Publications' website is secure and protected by Comodo, one of the world's largest SSL certificate authority and one of the most respected in online security. Make purchases with confidence.
Questions about Ordering?
Please
visit our help page
for answers to questions like:
How do I place an order?
How do I create my free account?
Where can I change my password?
Where are my downloads kept?
And more!