Description
My Rosary Companion ~ Praying the Rosary with the Christian East is the first ever of its kind private devotional with over 200 excerpts from the ancient liturgical heritage of Byzantine Christianity, one for each Our Father and Hail Mary of all 20 Mysteries of the Rosary. With over 20 beautiful full-color Byzantine icons, this book is a game changer for anyone who wants to experience the Rosary like never before.  Pocket-size. 110 pages.  ISBN: 978-1-940219-62-2.
Sample 4-page Mystery: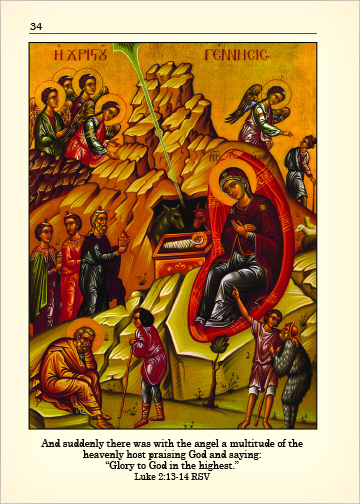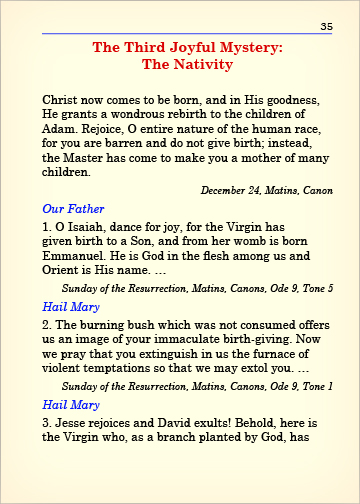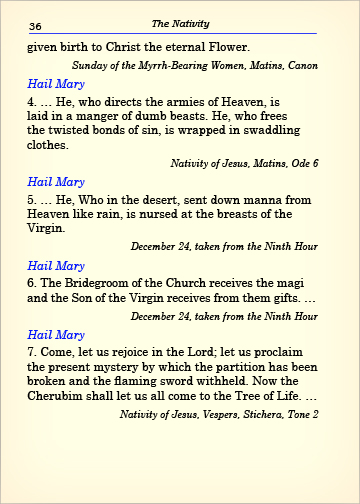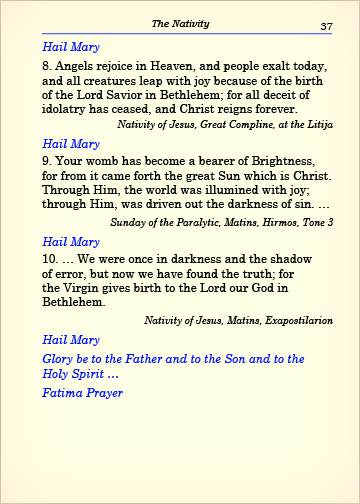 You may also like the Acathist Hymn: In Honor of the Mother of God.